Preventive Maintenance Inspections for Residential & Commercial Properties in the Susquehanna Valley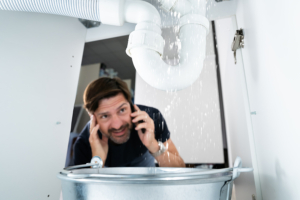 You know that it's smart to get a yearly physical exam to protect your health and that your car needs routine service to continue operating properly. But did you know that your home or business needs similar attention? Indeed, having an occasional preventive maintenance property inspection will help you identify minor issues before they become major problems, thereby reducing repair costs and allowing you to live more comfortably in your home.
At CSI Home Inspections, we specialize in providing preventive maintenance property inspections for homes and businesses in Northumberland, Pennsylvania, and throughout the Susquehanna Valley.
Detail-Oriented Owner's Inspections
Whether you've recently purchased a new home or business, or you'd simply like to know what project to tackle next, a maintenance inspection from CSI Home Inspections is a great place to start. We will inspect every aspect of your property's interior and exterior to identify issues such as:
Damage to key property components, such as roofing, siding, and windows
Inefficient major systems, such as water heaters and HVAC systems
Undetected leaks that can lead to extensive damage
Damaged weatherstripping, insufficient sealing, and other issues that can negatively impact home energy efficiency
Your Preventive Maintenance Property Inspection Report
Upon completion of your preventive maintenance property inspection, we will provide a thorough and easy-to-read report that includes all the details from the inspection process along with high-quality photos. We take pride in providing objective assessments backed by research that our customers can use as a checklist to keep their properties in good repair.
For more information about the benefits of turning to CSI Home Inspections for a preventative maintenance property inspection at your home or business in the Susquehanna Valley, contact us today. You can also get a price and schedule your appointment online.